Skip to content
Creation Development Foundation is a Non-Profit Organization whose needs were for a solid, sustainable way of sharing their mission to advance the field of early childhood education.
Objective
The goal was to create an interactive donor platform to facilitate the fundraising goal of $5M that would allow for donors and potential donors alike to gain a deeper insight into current and future projects, donate to the foundation as well as find resources and information based upon their donation level.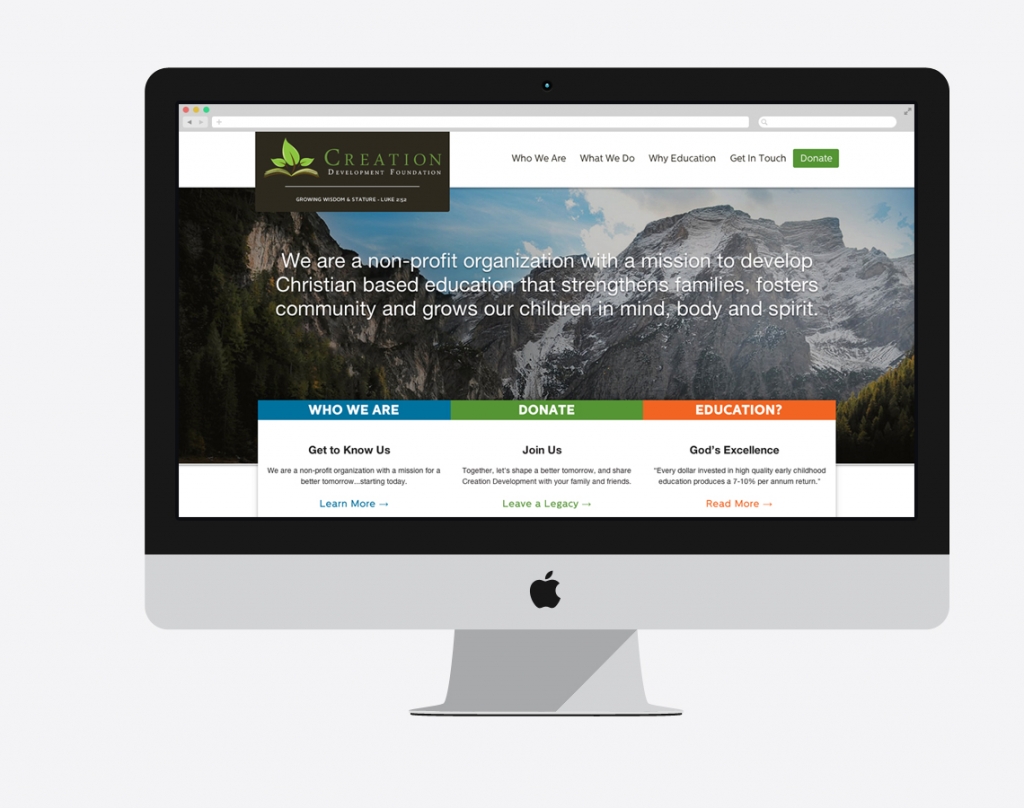 Challenge
The challenge was to create a brand that would resonate not only with the older non-profit donation audience but with a much younger audience as well, while setting the stage for future brand growth and ability to develop further projects with the support of a strong community.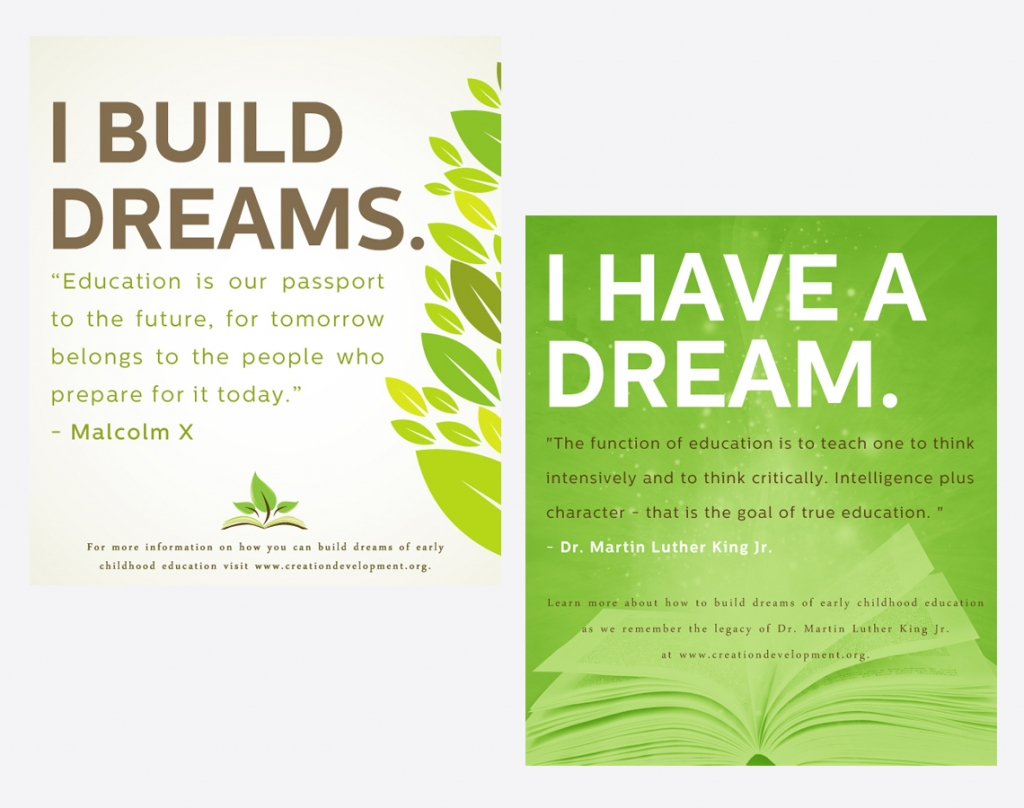 Solutions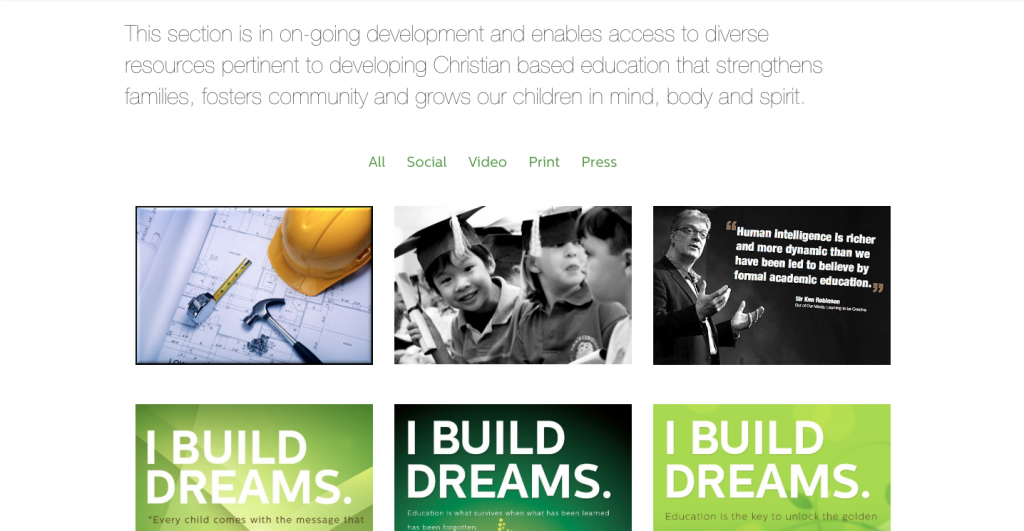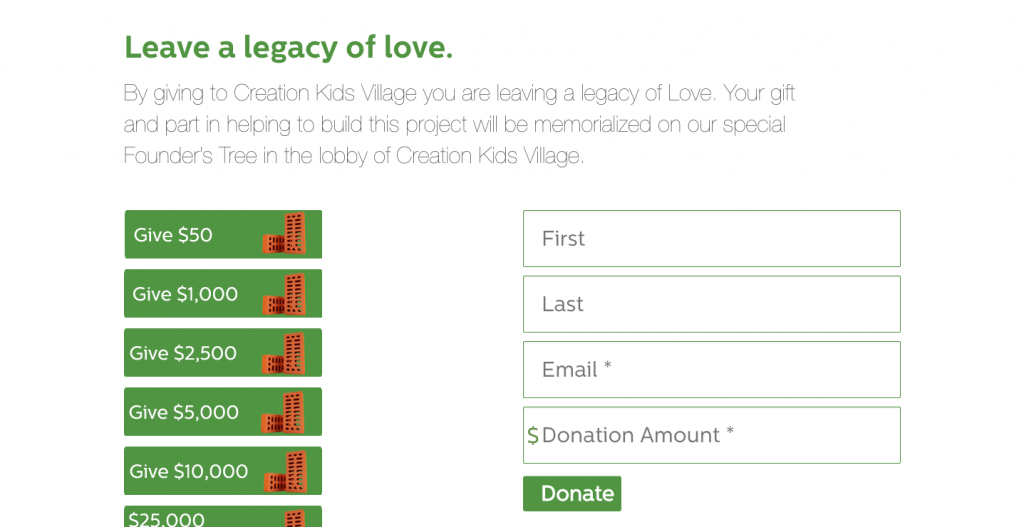 Results
In November 2016, the Creation Development Foundation was able to move into launching their Vision 2020 fundraising kick-off for the phase-two project of raising $7.5 million for the expansion of a middle school building.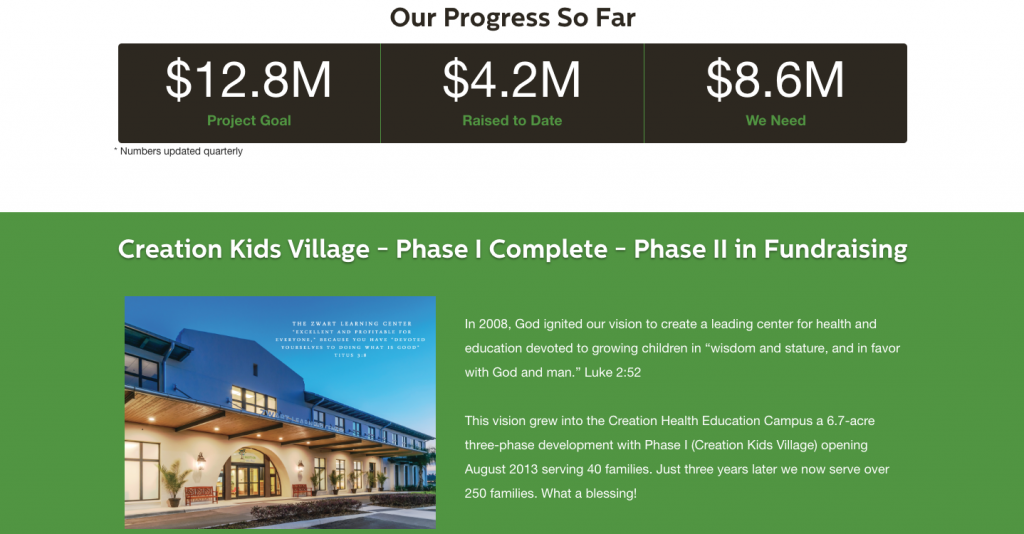 LET'S CREATE SOMETHING AMAZING TOGETHER