Skip to content
After developing a brand for her holistic health coaching and yoga instruction, Nalani of Aloha to Health commissioned us to design a brand identity that would be easy to utilize across multiple programs as well as both in online and offline experiences.
Results
For Aloha to Health, we utilized very specific elements relating back to the brand to create a brightly-colored logo and matching print collateral.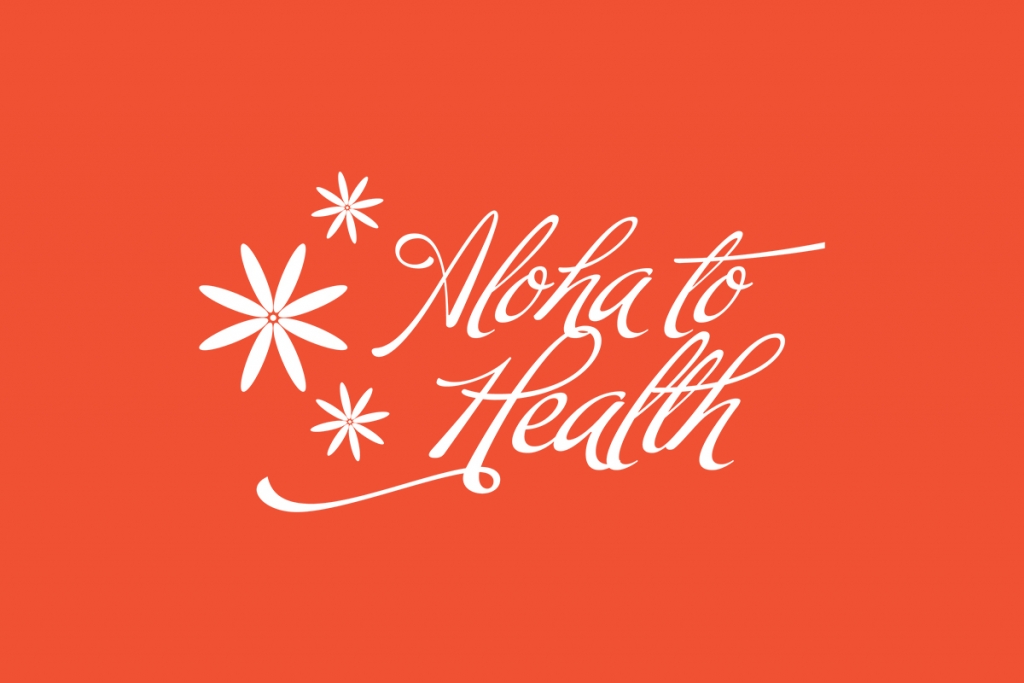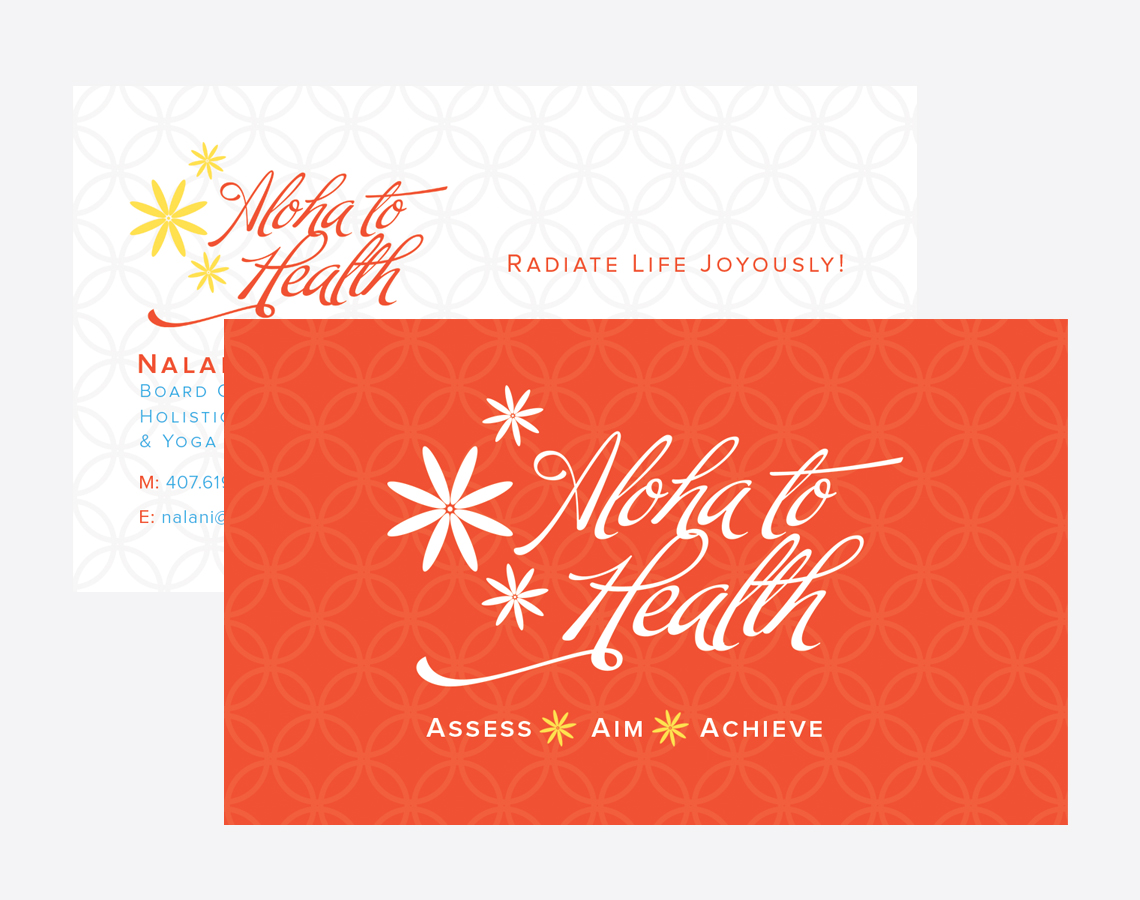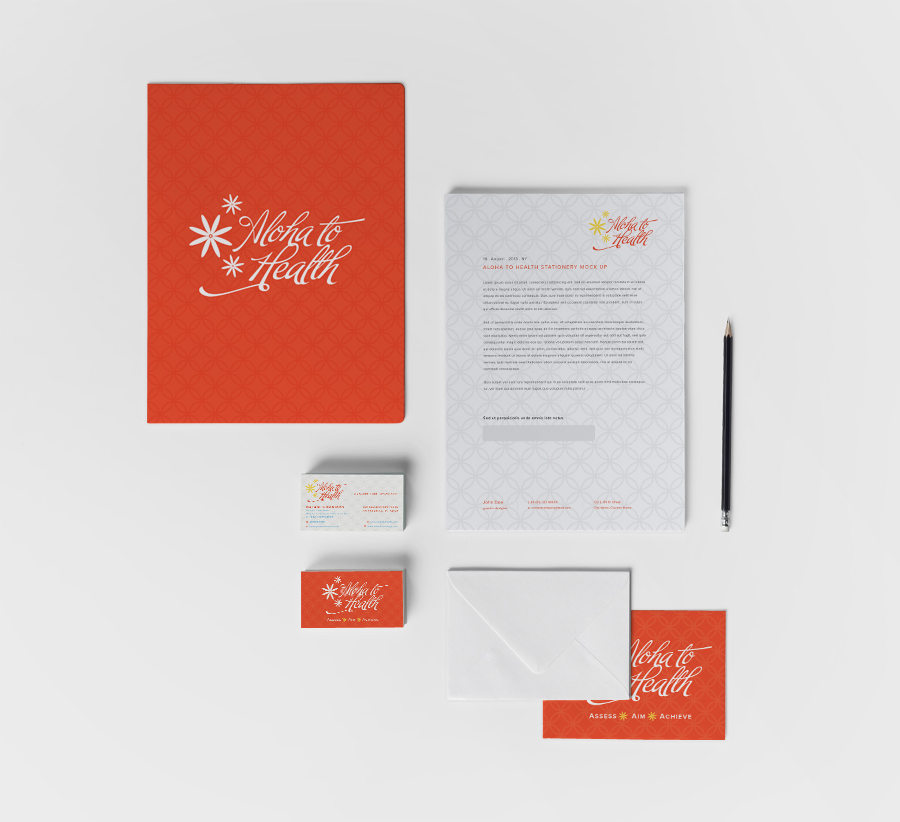 Let's create something amazing today!